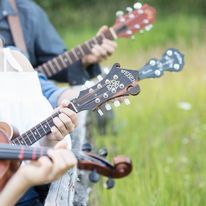 SmallTown Strings
SmallTown Strings is brother sister duo from a tiny, rural Washington town called Curlew.
With a mix of Folk, Americana, and Indie sounds played on box drums and banjos, they are bending genre and having fun while doing it.
Not to mention, writing, recording, and producing all their own music from the backseat of a 1993 motor home.
They've been playing together for 4 years and are starting their second tour.
Caroline & JayJ Carlile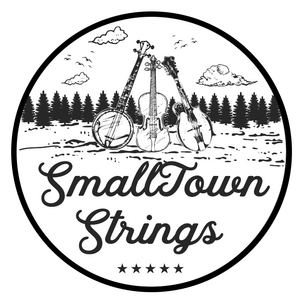 Contact
Press / Reviews
"

Caroline Carlile, a ninth-grader from a tiny Washington town, who just so happens to be famed singer Brandi's niece, released her latest single (and second ever) this week. That song, "Haunted Heart," shows the raspy-delight of a vocal tone in the family that doesn't only belong to Brandi. Check out the new single." - Jacob Uitti
"

Sweet Caroline of Curlew. Nobody calls her that yet, but they should. This summer, 14-year-old Caroline is hosting the second annual Kettle River Music Festival in Curlew, Washington, with help from her family and friends. I got a chance to chat with Caroline recently over a Zoom call. Dressed in blue overalls and her hair pulled back in a bun, this girl was spunky and very insightful for her age. Interview jitters? Not for Caroline. This talented up-and-coming artist wasn't flustered in the slightest." - Jeff Totey